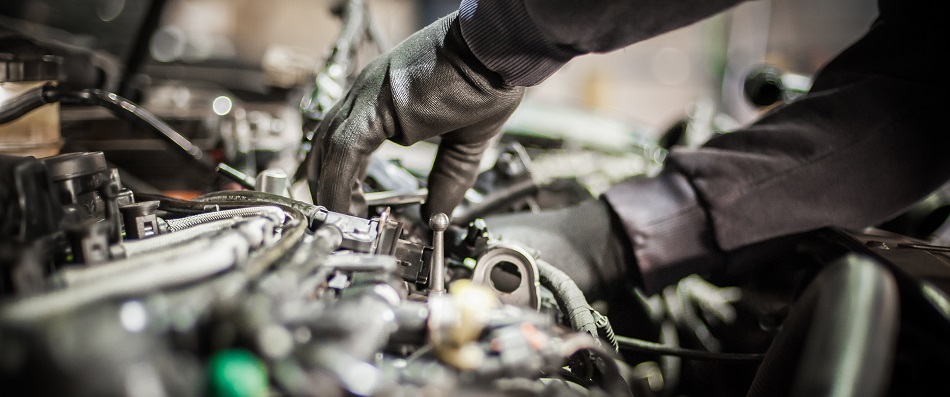 What Is a Radiator?
Radiators are designed to keep your engine from overheating. The radiator is a heat exchanger that is commonly used in internal combustion engines. The system works by cooling the engine coolant as it passes through the radiator. The engine coolant heats up as it passes through the engine, but the engine never overheats due to the coolant getting cooled in the radiator. Therefore, the radiator is a vital component in your vehicle's engine. Not getting it repaired or replaced when issues arise can cause serious problems with your engine. If your car is overheating, come to Neptune Auto Repair in Pittsburg, where our technicians can deeply examine your radiator and remedy the issue.
Signs You Need Your Radiator Serviced
Our technicians are knowledgeable in all things radiator repair and maintenance. If you are experiencing any of the following, bring your vehicle to us to prevent further damage:
The temperature gauge on your dashboard indicates your engine temperature is higher than normal. Having higher than average temperature readings is a possible indicator that there is something wrong with your radiator.

If you notice that your engine is overheating, usually indicated by steam coming out of the hood, then your radiator needs to get serviced. If there is steam coming out of your hood, this is a very clear sign that the cooling system needs to be repaired.

If there is coolant leaking underneath your radiator, this is a sign that your radiator needs to get serviced as soon as possible. The coolant is typically a bright color.
Whether you drive a GM, Ford, Dodge, Toyota, or any other make, your radiator will be similar. No matter what car you own, the more miles you put on it, the higher the risk that your radiator will need servicing increases. Even though your vehicle is designed to be reliable and prevent the engine from overheating, regular wear and tear or damage can cause the cooling system to unreliably keep the engine cool. Come to Neptune Auto Repair in Pittsburg if you are experiencing any of these symptoms with your vehicle.
Your Expert Shop for Radiator Repair and Replacement in Pittsburg, KS
We at Neptune Auto Repair in Pittsburg have a team of technicians who can expertly repair or replace the radiator in your vehicle. Since 1994, our team has been working to prioritize top-quality customer service to the residents of Pittsburg, Kansas, Arma, Kansas, Cherokee, Kansas, Frontenac, Kansas, and the surrounding area. Our mission is to exceed your expectations by earning your trust and providing the most reliable, honest, and courteous service available in the market today. Whether you are looking for a cooling system service, such as for your water pumps or radiators, or just a simple coolant exchange service, our technicians can easily handle it.
Reasons You Should Do Business With Us:
Transparency
Honesty
Integrity
We are Experts
Years of Experience
If you are in Pittsburg or the surrounding areas, feel free to call us at 620-231-5890 or go to our website to schedule an appointment! Neptune Auto Repair - Four States Finest Auto Repair Shop.